Welcome to your Christmas Gifting Guide, courtesy of us at Morphy Richards!
6 min read
Give the greatest gifts this season with our wide range of innovative and convenient kitchen appliances from Morphy Richards! From stylish kettles and coffee makers to food processors and slow cookers for the ultimate meal preparation, we've got something for everyone, from the home cooks to the bustling chefs. Our kitchen appliances aren't simply tools, they're companions to a kitchen that values joy, family, and most of all, delicious food. So gift your favourite cook something special.
For the kitchen makeover
If you've got friends who just moved into a new house, or are in the middle of renovations, chances are they haven't had much time to treat themselves or their kitchens! But from classic kettles and coffee machines to toasters and microwaves, Morphy Richards has the kitchen basics covered. Gift some style this season and give their kitchen an upgrade with our matching Accents Rose Gold Collection toaster and kettle. They'll be thinking of you every time they enjoy a good cuppa, and possibly they'll invite you over for one too!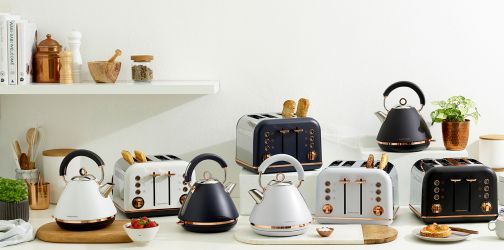 For the entertainers
Everyone has one friend or family member whose passion for cooking surpasses all others. These are the people throwing dinner parties and barbeques and trying out new techniques they saw on Masterchef. Show some appreciation for their cooking skills this season and gift them something they'll use again and again! For the extravagant bakers our MixStar Mixer includes all the accessories (beaters, whisks, bowl scraper and dough hook) for better baking. And the Morphy Richards Multifunction Cooker is made for sharing, so serving up a family-size feast is easy. With multiple accessories for grilling, frying, steaming and slow-cooking, they'll never run out of food inspiration. The added Dual Hotpot Accessory means they can cook and serve their favourite cuisines right at the table and treat their guests (you!) to the ultimate dining experience!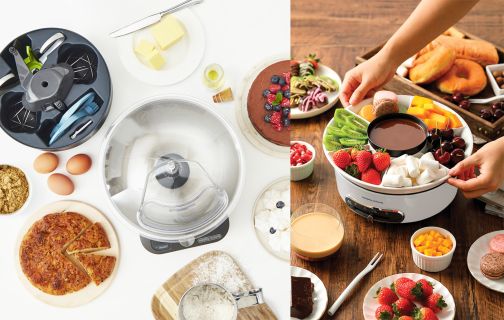 For those on the go
Not everyone loves the kitchen so give those you care about a helping hand this season. With our range of blenders, choppers and food processors cooking time can be halved, making these the perfect gifts for those who have other places to be! Give the gift of convenience with our Wireless Personal Blender or make kitchen preparation a breeze with our PrepStar Food Processor to chop, grate, mix and whisk all in one light and compact machine.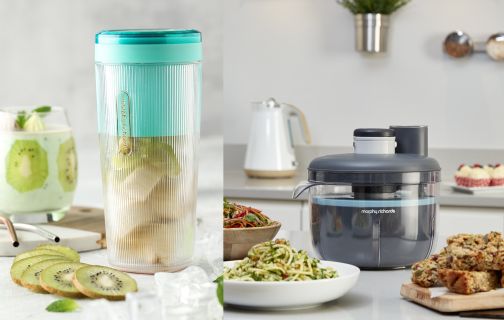 There's something for everyone at Morphy Richards, whether you're a cooking pro or looking for a way to make life easier! We've been innovating and pioneering revolutionary kitchen appliances that are made to last since 1936 so that you can get the most out of your kitchen. So don't hold back and give the gifts that keep on giving this season!