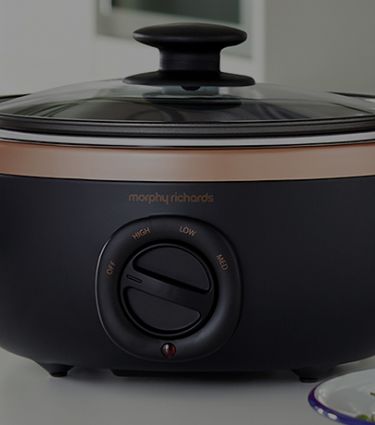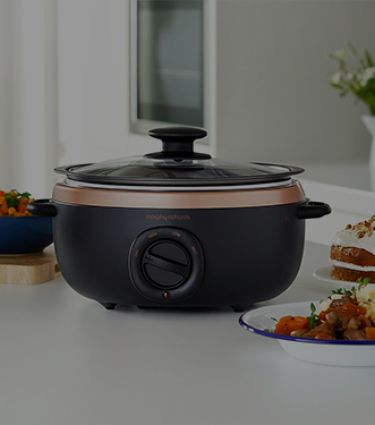 Browse The Best Slow Cookers
Take the hassle out of dinner prep with our range of the best slow cookers. Offering set and forget convenience, slow cookers are quick and easy to use to create healthy meals with minimal effort and maximum flavour. Whether you want to whip up a stew, casserole, roast, pulled-pork or even a cake, our slow cookers are a super versatile kitchen gadget - you'll wonder how you ever lived without one! Discover the best slow cookers online today.
Why Morphy Richards
Since 1936, Morphy Richards has been creating kitchen appliances. Our goal has always been to create high-quality and reliable products at affordable prices. We believe in creating appliances that provide you with convenience so you can spend more quality time outside of the kitchen. We believe ours are the best slow cookers on the market and they've been designed to make everyday tasks in the kitchen much easier. Built to last, our products are backed by a 2-year warranty, giving you complete peace of mind when you purchase from Morphy Richards.
Compare The Best Slow Cookers
To view the technical specifications of our slow cookers, simply click on the product and you'll find all the details you need including instruction manuals. When it comes to meals you can prepare in your slow cooker, the limit is your imagination. From casseroles and stews to risottos, pastas, roasts, desserts and more, you'll be making mouth-watering dishes with minimal effort. Check out the handy recipes for more inspiration. Compare the best slow cookers in our collection, find a retailer and if you have any questions, our dedicated customer care team are available to help you via live chat, email or phone.
Need some help?
Get technical support, find user manuals or get in touch with our customer care team.