Staying healthy in winter: the tools to use and the dishes to make
5 min read
When the cold weather rolls around, it can be easy to reach for the comforting foods that we know will keep us warm and satisfied, but might not necessarily be the best for our body. The cold weather and shorter days can mean that all motivation to keep eating well goes out of the window and a diet of cheese, pasta and pizza might seem like the best idea for grumbling tummies, especially if you're short on time. But staying healthy during the colder months doesn't have to be impossible. In fact, we've got plenty of appliances and tools that will make it easy, fun and, dare we say it… super delicious!
Wireless Personal Blender
Are you someone who always forgets to pack a healthy snack and ends up reaching for the chips, chocolate or lollies? Then our Wireless Personal Blender is for you! It creates delicious and healthy smoothies and with the special design means you can just pop it in your bag to have later when hunger strikes. Pile in your favourite fruits, veggies, yoghurts and protein powders then blend for less than a minute when you're ready to have your drink. You can even create your smoothie the night before and pop it in the fridge so it's ready for breakfast in the morning, giving you more time for the hustle and bustle of your morning routine. Have it anytime, anywhere!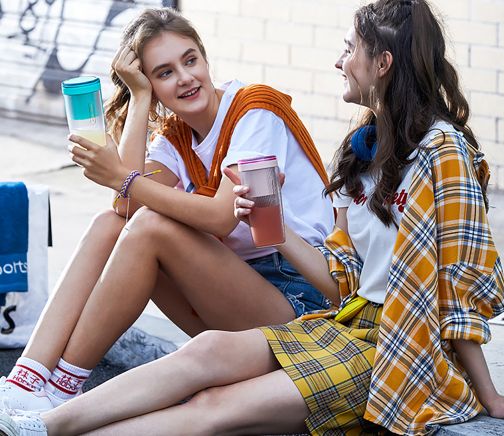 Blending healthy snacks
Clarity Soup Maker
Winter is definitely soup season. And the best part? They're so easy to make, they're SOUP-er comforting (see what we did there?) and you can pack them full of delicious veggies and nutritious ingredients. With our Clarity Soup Maker, you can watch as your soup cooks and blends thanks to the clear glass, meaning you can choose your exact desired consistency, from smooth to chunky. There's even a 30 minute 'keep warm' function for those days where the soup is ready before you are. Create a vibrant Beetroot Soup with Hummus Toast or perhaps a protein-packed Sweet Potato and Red Lentil Soup to keep you full until your next meal.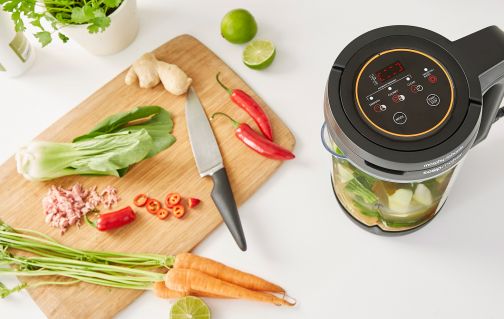 Easy to make soups with the Clarity Soup Maker
'Sear and Stew' Slow Cooker
Nothing says cold weather quite like a slow-cooked dinner. Cook your meal from start to finish in one pot (which saves on the dreaded washing up) and if you're short on time, you can prep when you have a moment and leave it to cook whilst you get on with your day. Our 'Sear and Stew' Slow Cooker has different cooking settings so that you can find a setting for your schedule, from 4 hours to 10. Plus, using a slow cooker isn't all about hearty and often unhealthy meals. You can create vegetable lasagnas, stews packed with carrots and beans and lemon butter chicken. Yum!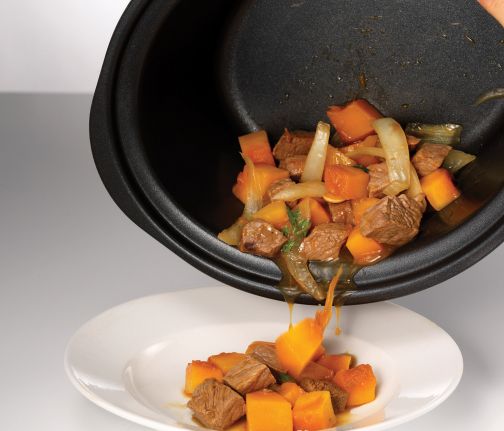 'Sear and Stew' Slow Cooked Dinners
Multifunction Cooking Pot with Hot Pot function
Grill, slow cook, steam and fry your way towards deliciously healthy meals with our Multifunction Cooking Pot with Hot Pot accessory. Create a variety of meals with just one pan, including Asian-inspired hot pots with nutritious broth, loads of veggies and lean meats. It's non-stick, easy to clean and compact so it doesn't take up much room in your kitchen. Create a nourishing Japanese Miso Ramen Hotpot, Steamed Veggies with Sweet Soy Butter Sauce or Vietnamese-Style Grilled Cod & Herb Salad.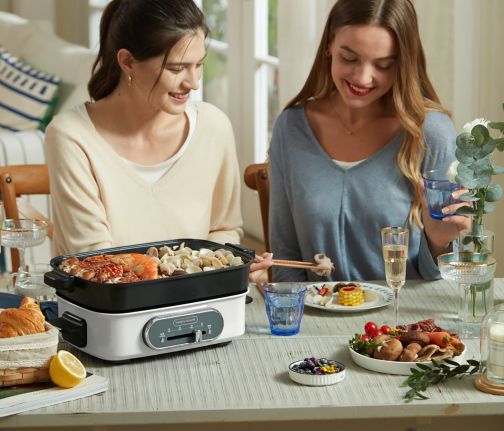 Multifunction Cooking - Hot Pot. Grill, Slow Cook, Steam and Fry