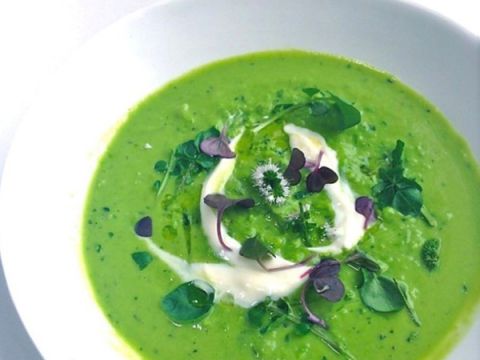 Cleansing Spring Soup
on | 3 min read
How's this for green goodness? Whip up this amazing green pea, watercress, lime and avocado soup with our PREPSTAR for a fresh, light and healthy spring meal. You'll certainly have a spring in your step after this!
Green pea, watercress, lime and avocado soup
Ingredients
1 cup of peas
1/4 avocado (large)
Large handful of watercress roughly chopped
Zest and juice of 1 lime
Small handful of mint, finely chopped
Small handful of basil, finely chopped
2 tbs olive oil Salt and pepper
To serve
Natural Yoghurt
Microgreens
Green peas provide a good source of carbohydrates and contain high amounts of Vitamin-K, which assists in maintaining strong bones. The leafy green watercress also has potent anti-cancer effects and contains high amounts of lutein, beneficial for healthy eyes.
Method
Place the peas in a medium saucepan and cover with water.
Bring up to the boil and simmer for 3-4 minutes or until cooked.
Drain (reserving some of the cooking water) and pour into the PREPSTAR food processor. Using the chopping blade, process on Speed 2 until smooth.
Add the avocado, watercress, lime zest and juice, mint, basil and olive oil together with the peas and season with salt and pepper; process on Speed 2.
Continue processing whilst slowly adding reserved cooking water until you reach the desired consistency.
Serve with micro-greens or extra herbs and a dollop of natural yoghurt and drizzle with a little bit of extra virgin olive-oil.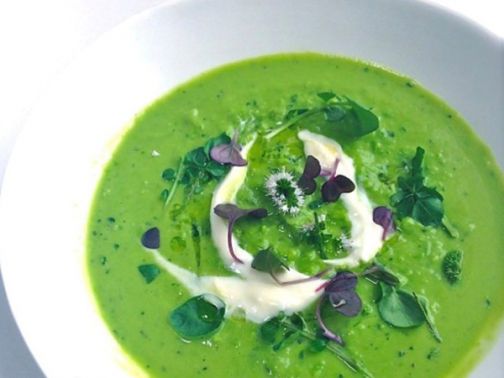 Cleansing Spring Soup served with micro-greens and natural yoghurt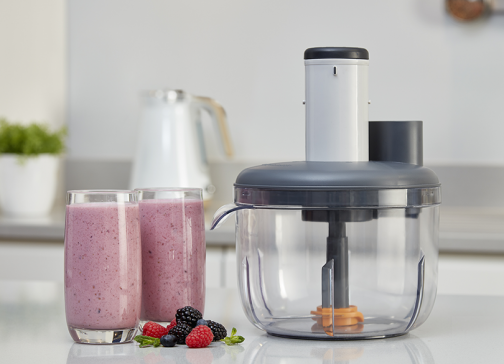 Made with the Morphy Richards PrepStar
Whether you are a fitness fanatic, foodie or time poor, Prepstar allows you the freedom to organise and prepare your meals in advance and store for later use.