Quick and healthy blends and soups to kickstart a spring cleanse
3 min read
With the weather getting warmer, the sky getting brighter and the days getting longer, this new season is the perfect time to do some spring cleaning - not just with our homes, but within ourselves as well! Get ready to give your body the nutrients and, more importantly, the delicious treats it deserves with these 5 healthy smoothie and soup recipes using our small appliances.
It has never been easier to kickstart your spring cleanse than with Morphy Richards. Our Personal Blender is a great way to create then carry your favourite blends and juices on the go whilst the Wireless version takes it a step further - you can use it 15 times before it needs to be charged, meaning you can take it to the office, the gym or even the park to have a fresh smoothie anytime, anywhere. The Clarity Soup Maker makes, you guessed it, incredibly healthy soups but it's also great for chunkier smoothies where you want to take your time and sit at the kitchen table. Think those fabulous smoothie bowls you see all over social media! With four settings, smooth, chunky, clean and blend/smoothie, there really is an option for everyone.
Go Green Smoothie
You can make this incredible recipe found in The Clarity Soup Maker recipe eBook and feel like you're glowing from the inside and out! Just whizz up some spinach, kiwi, honeydew melon, vanilla yoghurt and apple juice and drink straight away as an energising start to your day or as a snack to tide you over until dinnertime.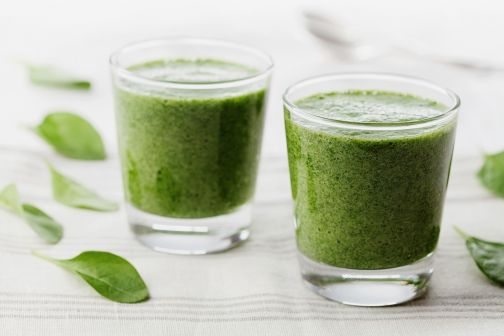 Go Green Smoothie
Vegetable Soup
The easiest way to get in your 5 a day? Blitz up all your fave veggies (or even just the ones you already have in your fridge and cupboards) into a mouthwatering soup that ticks the boxes for your tastebuds and getting in the healthy stuff. In our version, we blend up potato, parsnip, pumpkin, red capsicum, carrot, onion, garlic, vegetable stock and suggest serving it with chives, parmesan and warmed flour tortillas. Delicious!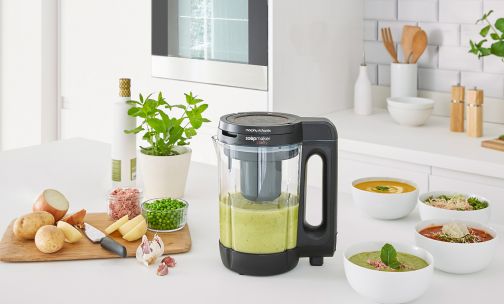 Vegetable Soups