Last Minute Gifting Guide with Morphy Richards
6 min read
It has been a long year, and yet Christmas is already here! If you're reeling, don't worry, we are too. But we've got everything you need to give those you care about something special this gifting season with our wide range of convenient kitchen appliances! Don't just gift a gimmick when we've got something that looks fancy and offers the best functionality, for everyone from the home cooks to kitchen-crazed entertainers. With stylish kettles and coffee makers, our revolutionary MixStar mixer and PrepStar food processor for the ultimate ease in culinary creation, there's something for all. So even if it's last-minute, you'll be giving the best gifts this season with Morphy Richards!
Last minute gifts for frenzied foodies
Spending hours in the kitchen preparing a feast is not everyone's idea of a good time, and neither is last-minute Christmas shopping! But we've got gifts for the friends who are as busy as you! Cut their kitchen time in half with our PrepStar Food Processor for easy meal prep from breakfast to dessert. Or gift our MICO Microwave Cookware to really make a difference in their lives and put a whole new (better!) spin on the meaning of "microwave meal". Give the gift of convenience, and they'll be glad to call you a friend!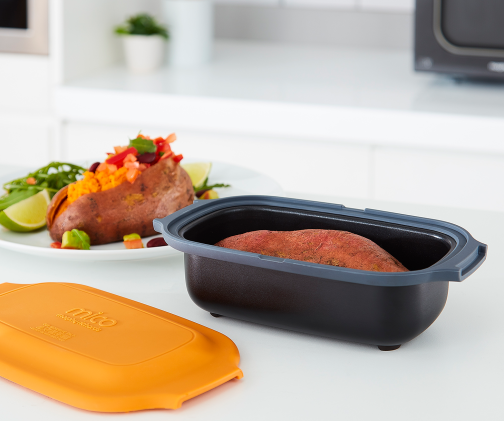 For those who love a feast
Unsure of what to bring the person hosting Christmas lunch? It can be a tricky one, these are the people throwing dinner parties and barbecues, seeking any opportunity to host a fantastic food spread. Chances are they have a multitude of cooking utensils or appliances, but a new kitchen goodie will always be welcomed by the true foodie who wants to try everything! Try our Morphy Richards Multifunction Cooker which gives them endless opportunities for food inspiration with accessories for grilling, frying, steaming and slow-cooking. The Morphy Richards Bread Maker will help them to get their bake on, too. For those who didn't quite hit the mark on the lockdown sourdough trend, it makes baking a multitude of breads a whole loaf easier!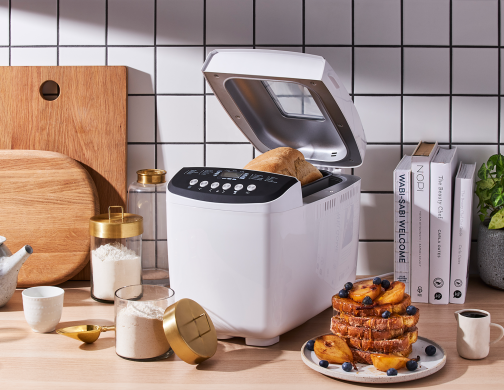 For those who like a little style and a lot less kitchen time!
Everyone has one friend whose home is a design masterpiece! They work a demanding job and only use their kitchen to whip up a decent cup of coffee before work, but nevertheless, it's a place to congregate, sit and enjoy. Chasing up last-minute gifts for those friends? We would be too! Let Morphy Richards help you out. Give something that suits their home style this season with our Rose Gold Collection including matching Accent Toaster and Kettle or even our Rose Gold Filtered Coffee Maker or Rose Gold Slow Cooker. These stunners suit any contemporary kitchen and they make life easier! Or offer a helping hand with our IntelliSteam Food Steamer for an easy healthy meal prepared automatically all in one device, it takes the effort out of cooking and eating healthy so they have more time to relax!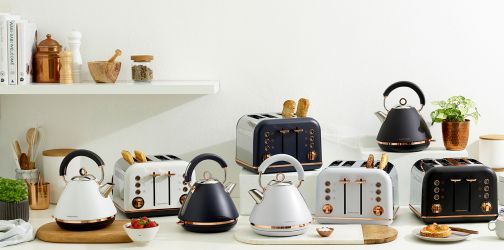 There's no such thing as too late when you're shopping with Morphy Richards! We've got something for everyone, from the kitchen pro to those on the go. Get the most out of your kitchen appliances and give the gift that lasts for years to come, this season! Find more on our website now.