Go from day to night with Morphy Richards
6 min read
Nothing says Springtime like the sun! We know you want to get out and enjoy the longer days this season, so with the warm weather approaching, why not let Morphy Richards give you a hand? With our wide range of innovative kitchen appliances, from coffee makers to multifunction cookers, Morphy Richards has got you covered from breakfast to dinner, and everything in between.
Turn on the slow cooker in the morning for a perfect meal ready in the evening! Our kitchen appliances are designed to make your life easier so you can spend more time enjoying the sun this Spring. And the best thing? We've got a bunch of recipes for you to try with them so you don't have to think too hard.
Breakfast
Start your Spring on the right side of the bed, that is the correct side, with our stylish and practical range of coffee makers and kettles. You can get your beverage fix in a matter of minutes, giving you the energy you need to tackle a full day! Follow it up with some avo toast from our wide range of toasters and you've got a winner. If you're feeling homey this Spring you could even try a hand at baking your own bread with our easy breadmaker. Perfect for those extra special breakfasts, because nothing beats the aroma of freshly baked bread wafting around your home. See? No matter what your style is this Spring, we've got what you need!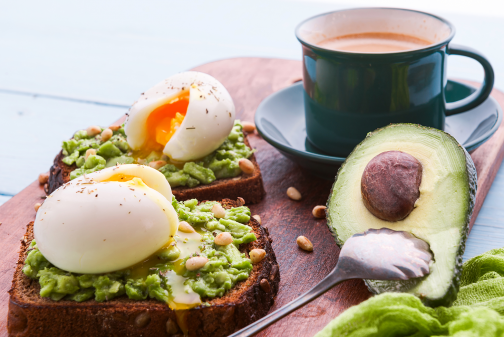 Breakfast starts with coffee and freshly baked bread with avo and egg
Lunch
Lunch with Morphy Richards is just as easy! Rethink the way you use a microwave and try our effortless MICO toastie to make the perfect toasted sandwich. Less mess and lunch in minutes! Or why not get a little fancy with our PrepStar Food Processor, perfect for preparing salads, even pestos and dips for lunch. You can take the questions out of the equation because we have a range of recipes to go with it, like the tasty Tomato Basil Bruschetta with Bocconcini or delicious Apple, Fennel and Red Cabbage Salad. Make the most of fresh ingredients this Spring!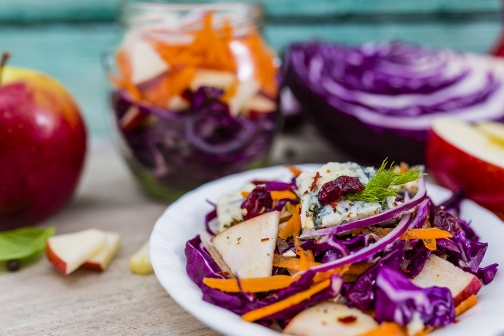 Freshly chopped Apple, Fennel and Red Cabbage Salad
Snacks
Don't worry, we've got something for the most important meal of the day too, the snacks! Sip an afternoon smoothie under the sun with our personal blenders or if you're feeling fancy whip up an afternoon delight in the MixStar Mixer. We're thinking cupcakes or muffins, but with a variation of accessories, the sky's the limit, what will you come up with?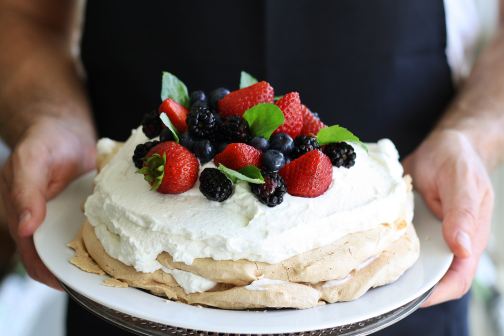 Easy to make snacks with the MixStar Mixer
Dinner
As the day comes to a close and you're running low on food-spiration, don't fret! We've still got a few tricks up our sleeves to ensure you have a tasty, easily prepared spread on the table in time for dinner. Kick your feet up while dinner cooks itself with our IntelliSteam Food Steamer, it's perfectly synchronised to manage different components of your meal all in one device. You don't have to do much except look forward to hot and healthy food. Don't worry, we've got recipes for that one too! Or why not try our Multi-Function cookers for easy grilling, slow cooking, frying, steaming, baking, or even fondue to take you to dessert.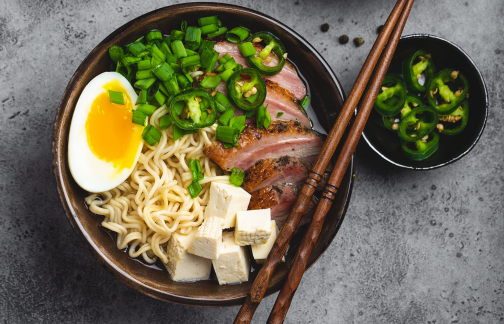 Healthy & Quick to cook dinners
No matter what your food style is this Spring, we've got ways and means of getting you there with full-flavour and functionality at the forefront of our minds. Head on to our website to take a look, or read our recipe e-books for more inspiration!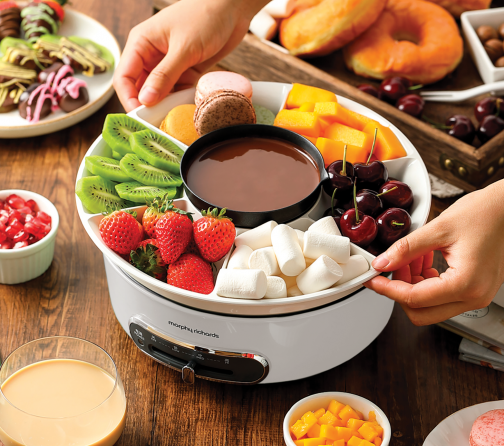 Finish it all with a delicious dessert