Kitchen Appliances for Winter
4 min read
Nothing says winter quite like a bowl of hearty soup and warm bread with lashings of butter. With the cooler weather approaching, why not make the soup and the bread yourself? It's a lot easier than you think, especially if you're using our Clarity Soup Maker and Bread Maker!
Picture this: lunchtime is looming, stomachs are grumbling, the weather outside is chilly enough to put a sweater on and you've got homemade chunky Chorizo and Bean Soup with Feta and freshly baked Olive and Rosemary Bread. We're getting hungry just thinking about it. So, turn those dreams into reality with our winter warmer appliances, the perfect addition to your kitchen!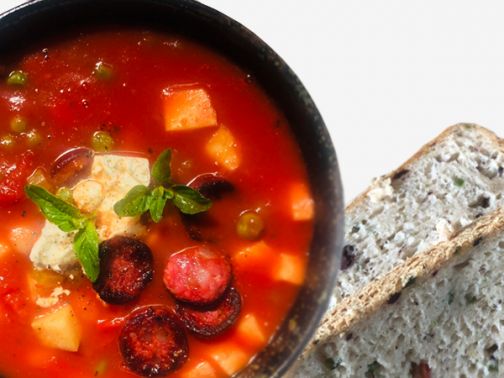 Chunky Chorizo and Bean Soup with Feta
There's nothing worse than following a soup recipe to a tee, then getting the consistencies all wrong because you can't see what you're working with. Well, with our Clarity Soup Maker, that's a thing of the past. The clear jug means that you have complete control over your soup's consistency and progress - every single step of the way. You can create mouthwatering soups in as little as 21 minutes, easily pause the blending to add more ingredients as you're going along (more cheese is always a good idea) and it even has a 'keep warm' function which keeps your culinary masterpiece at the perfect temperature for up to 30 minutes - because we understand that sometimes things run a little behind. Depending on how you like your soup, we also have an option for every taste. Choose from Smooth, Chunky, or Smoothie/Blend functions so that no matter the flavours or ingredients you use, you can create a soup with the ultimate consistency for your tastebuds.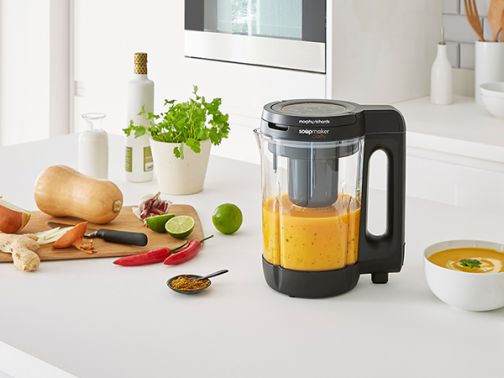 Soup Maker
Need some inspiration? We've created an entire Soup Maker recipe eBook that's filled with amazing recipes that will make everyone in the family happy. Go for Zesty Sausage and Gnocchi if you enjoy a chunky soup, Prawn Chowder for the manual blend, Sweet Potato and Red Lentil for those who like their soups s(o)uper smooth and even Coconut and Mango smoothie for when the weather heats up again!
Close your eyes and imagine the aroma of freshly baked bread through your kitchen. There's nothing better, right? Create homemade bread for hot buttery toast every morning, for sandwiches for the kids' lunchboxes and even fresh pizza dough and cakes with our Bread Maker. You can even make your own jam! Nothing beats homemade - and we promise it's not as laborious or time-consuming as you might first think.
Our Bread Maker has 16 baking programmes as well as three different loaf sizes and even three crust settings - because we know how important these things are. There's also a viewing window so you can watch the bread being kneaded and baked to perfection. Even better, it's completely non-stick to make the washing up even easier and, more importantly, so none of the good stuff gets left behind. The 15-hour programmable timer also means you can head to the office and come home to the smell of freshly baked treats. What could be better?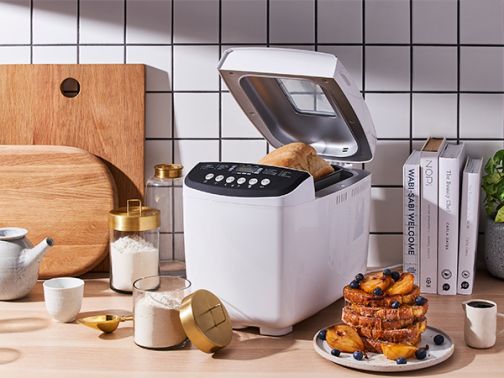 Morphy Richards Bread Maker
Just like with our Soup Maker, we've got a Bread Maker recipe eBook jam-packed with recipes that are sure to bake your day. Enjoy breakfasts with fresh Fig and Cranberry Bread and peanut butter, serve homemade cornbread with a spicy chilli, create fresh rosemary and garlic pasta to serve with freshly grated parmesan and even create glistening rhubarb, nectarine and strawberry jam for spreading on that bread you just baked. Delicious.